Everything You Need to Know About Plantation Shutter Installations
Plantation shutters are a classic choice because they fit in with almost any style of home while remaining affordable and functional. At Phoenix Blinds, we can supply and install plantation shutters throughout the Illawarra region and can help you choose the best ones for your home. In this blog, we run through everything you need to know about plantation shutter installations.
Why Choose Plantation shutters?
Plantation shutters are horizontal window shutters that can be tilted backwards and forwards to either let light in or keep it out. As such, they are great for controlling heat within a room because they can regulate the amount of sunlight as well as the airflow. This makes them perfect for staying cool on hot days, but they are also known for helping to insulate homes in winter.

At Phoenix Blinds, our plantation shutters are only made from the highest quality materials. We have a range of choices to suit your needs, including whether you want timber or PVC shutters. PVC is fantastic for a range of purposes and will last longer in the Illawarra climate, but timber is lighter in weight. This means, for larger windows, it can be the preferred option, but whichever you choose, you are guaranteed an exceptional finish for an affordable price.
Plantation shutters are also aesthetically pleasing, with a wide range of colours to suit any size or style of home. They are versatile and can come in a range of shapes, so they are guaranteed to look great.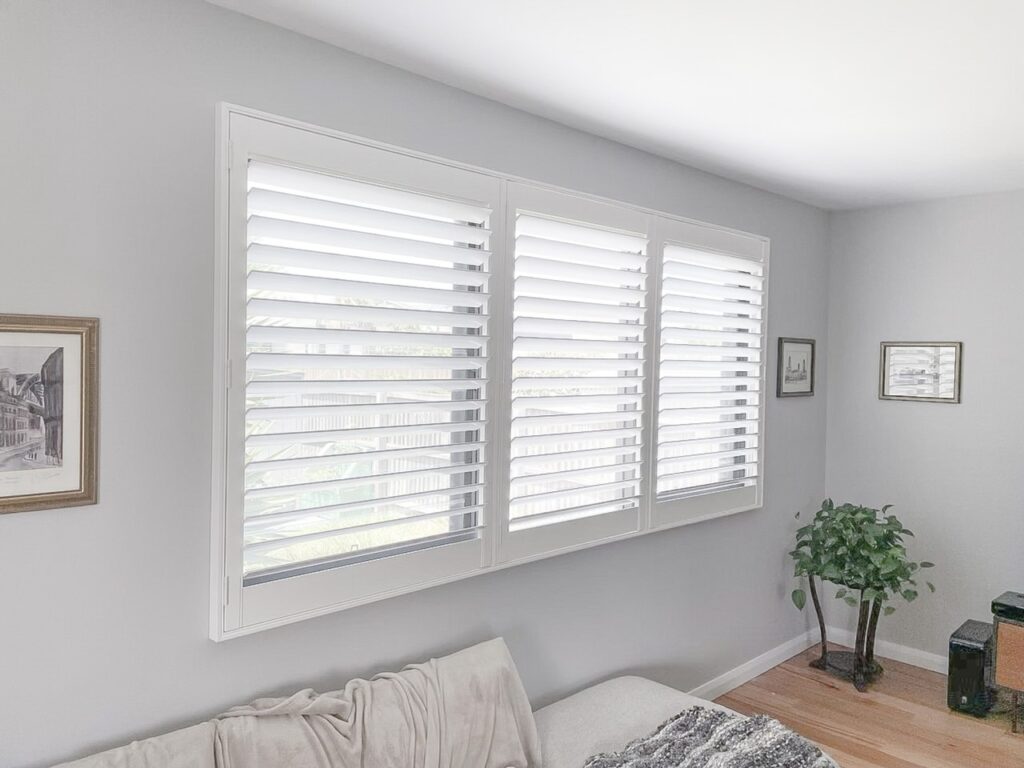 If you are unsure about which material option will suit you best, don't know what style will match your home, or maybe you just aren't sure if plantation shutters are for you, you can visit our showroom to browse our selection.
Alternatively, call (02) 4257 5822 to organise a consultation with one of our employees. This is obligation-free and is designed to help you choose the best shutters, tailored to your specific needs.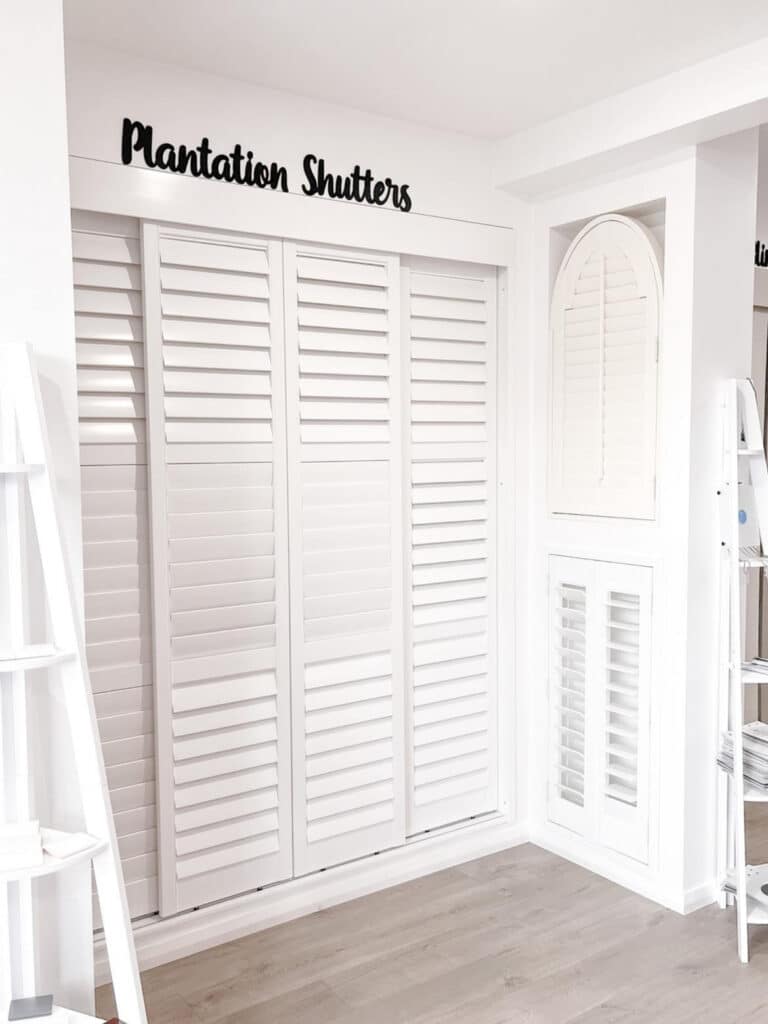 What is the Installation Process?
Once you know which shutters you want, it's time to kick off the installation process. To begin, we offer an in-home measuring service, where a member of our team will visit your home at a time to suit you to measure your windows. This will ensure your shutters are made-to-measure and will fit accurately exactly where you need them, saving you the hassle of measuring yourself. Or, if you prefer, you can bring your house plans to our showroom and we can determine suitable shutter measurements from there.

Then, you will get a free quote and can secure your order with a 25% deposit. The turnaround time will depend on your choices, but the process usually takes 8-10 weeks.
Once the shutters have been delivered, we have an experienced team who will complete the installation for you in an efficient manner, no matter your requirements. We also offer a two-year warranty on our installation work, on the rare occasion that any issues arise.

Get in touch with us today to begin this process and reap the benefits of beautiful plantation shutters.